Sodexo partners with GERALD.ph to give Sodexo reward winners a wider selection of premium grocery item and a much more convenient grocery shopping experience. Find out how to use your Sodexo rewards here.
Using Sodexo Mobile Pass
Now for the first time ever, you may now receive Sodexo rewards on your mobile phone and directly use your rewards when you shop online. This is made possible by the Sodexo Mobile Pass. Receive your Sodexo Mobile Pass with code via SMS on your mobile phone or via email, and apply the code directly to your order as you checkout.
Sample Mobile Pass as seen via E-mail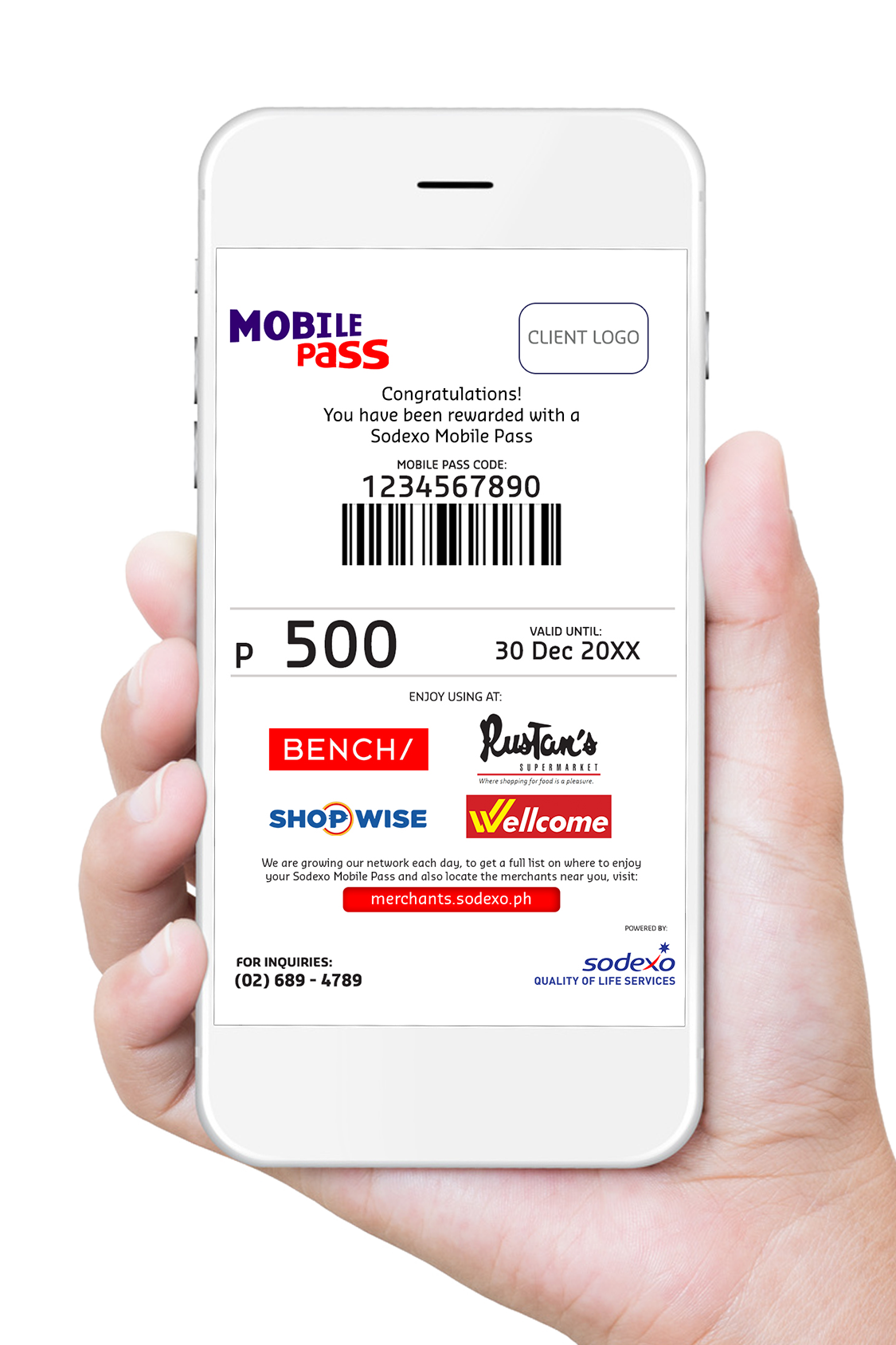 Sample Mobile Pass as seen via SMS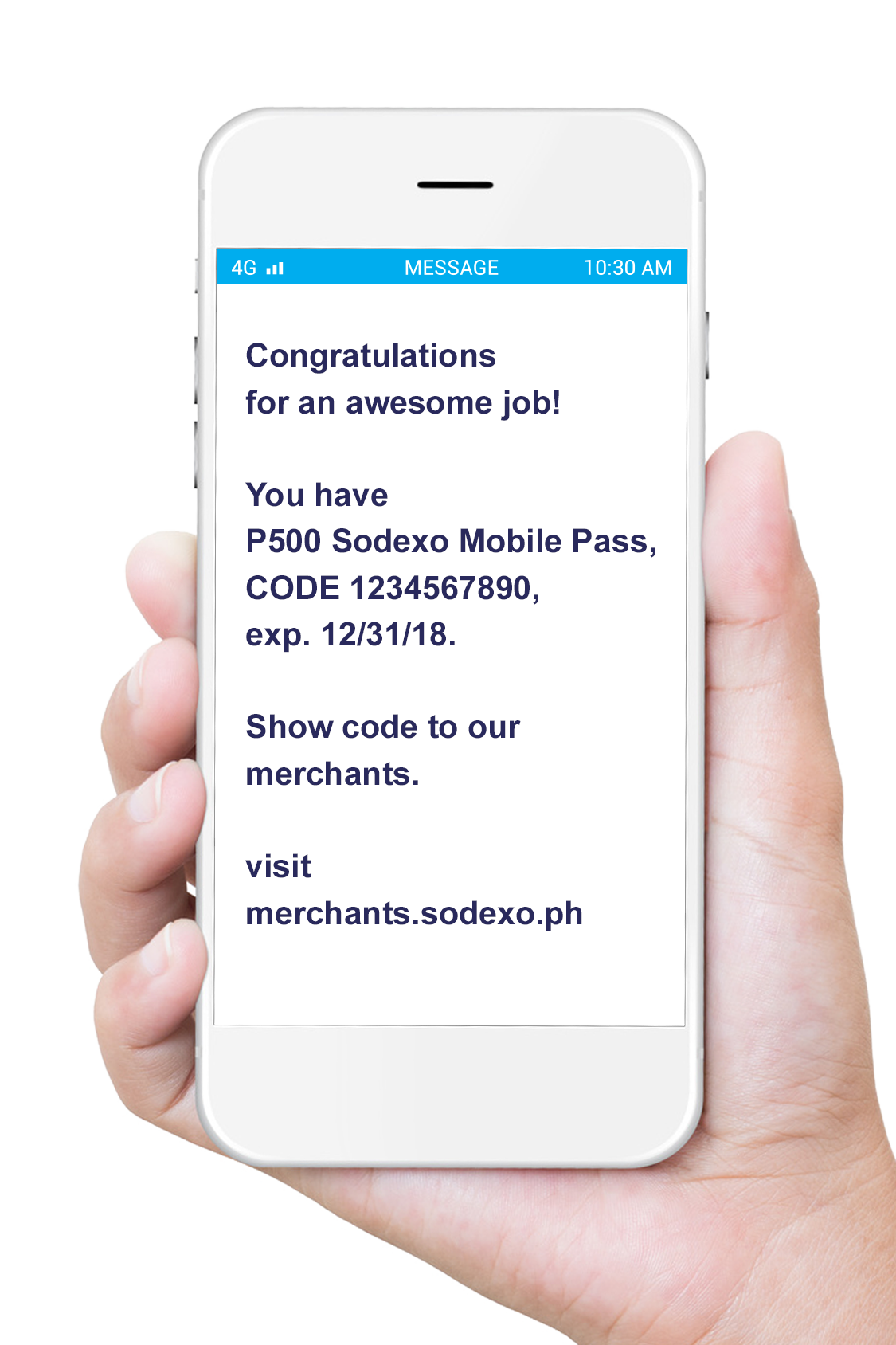 Steps:
With your account on GERALD.ph, browse for products and add then to your cart. Click "Go to cart" button to proceed to your Shopping Cart page.
Then at the Shopping Cart page, input the 10 digit code on the "Sodexo Mobile Pass" field as you see it on the SMS or e-mail you received.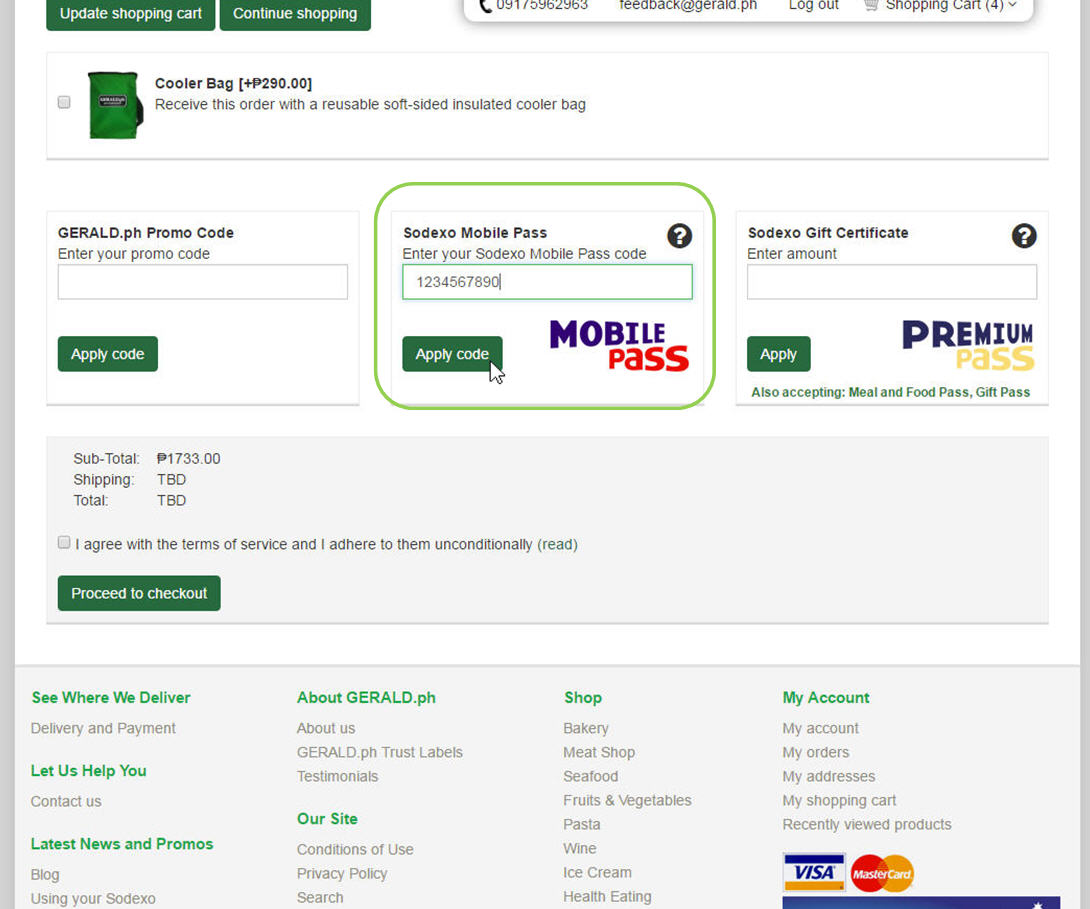 It's that simple! The amount will now be seen deducted in your shopping cart total. See image below.
If you have more than one mobile pass code, simple input the code one at a time, clicking the "Apply code" button each time.
Your shopping cart total will update accordingly.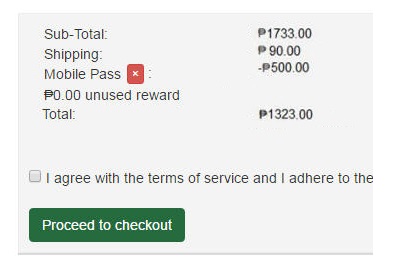 In the case of COD mode of payment, should there be any remaining balance, simply pay for it in cash.
For credit card payments made online, what will be charged to your account is the total order amount after the deductions of your Sodexo reward.
No partial use of a single gift certificate is allowed. A single gift certificate is used in full, even if shopping cart items are less than the gift certificate amount.
Sodexo in the Philippines
In the Philippines, Sodexo is a leader in the service voucher industry offering solutions for Marketing, HR and Personal Gifting. It started operations with Benefits and Rewards services in March 2003 and since then, they have been trusted by more than 3,000 companies and multinationals in providing rewarding experiences to more than 1.5 million consumers nationwide. Its premiere product, the Premium Pass, the preferred gift and reward of choice by consumers, is accepted in over 9,000 partner merchants across major cities nationwide.